AUTOCLAVED AERATED CONCRETE BLOCKS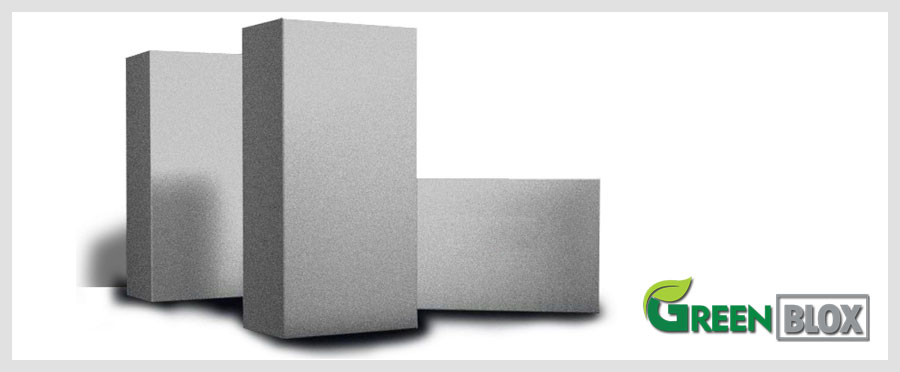 Autoclaved Aerated Concrete – AAC Technology has been used in over 45 countries of the world over the past many years to construct Buildings, Apartments, Schools, Hospital, Industrial and Commercial Buildings, etc. It is produced from a slurry of Cement, Fly Ash / Sand, Gypsum, Lime, Aluminum Powder, Water. The slurry is pumped into assembled moulds.
The Aeration imparts free flowing characteristics to this slurry due to ball bearing effect of air bubbles enabling it to easily flow into all corners and compact by itself in the moulds / forms without requiring any kind of vibration or compaction. Good Curing gives strength and dimensional stability to Bricks. Bricks are cured either by Water Curing or Steam Curing procedure. The cement, Fly Ash / Sand, Gypsum, Lime, Aluminum Powder and water are included in the AAC mix design depends on the required properties (i.e. Strength, Thermal Conductivity or Durability, Density and Variance).
The hardened material consists of small-enclosed air bubbles thereby resulting in a light weight stable cellular material with densities ranging from as low 300 kg/m3 to 1800 Kg/m3. Good Curing gives strength and dimensional stability.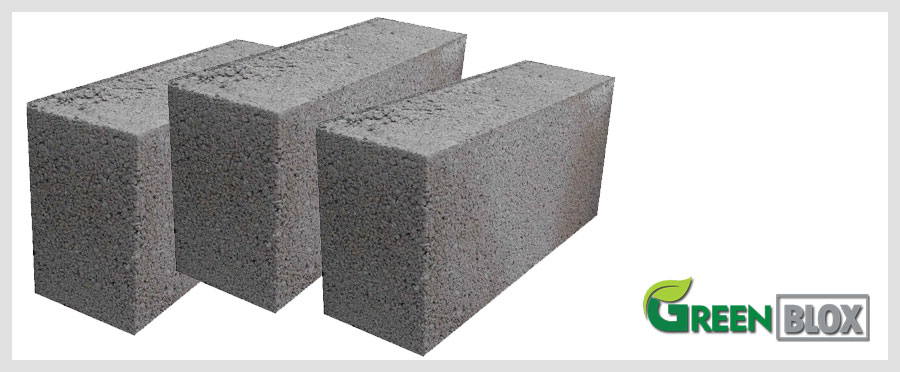 Fly Ash
One of the major raw material required of the AAC Block. Optimum properties are achieved when selecting the most suitable raw material (fly ash, Cement). Preference: Power-Plant fly ash, sieved and with minimum 20% fines. A certain, small amount (20%) of fines contributes towards strength. As in conventional concrete (CC), the fly ash should be free of organic material or other impurities.
Cement
Portland cement is preferred over other cements, such as Pozzolana. For early stripping and optimum mechanical properties, high- grade (early strength) cement is recommended. Thick walls and when using battery-moulds, excess heat is developing within and might therefore ask for a lesser grade of cement. Where economical, fly-ash may be added to the mix to substitute some of the cement. Fly-ash normally will retard hardening though.
Lime Powder
Active powered lime is a requirement for giving the real aeration to the product. Different qualities of lime are available, and depending on the raw materials, the mix design can be chosen to get the optimal quality of production. Slack lime powder also used in the building block in the middle Ages in the areas where it occurred since it is hard, durable, and commonly occurs in easily accessible surface exposures.
Gypsum
This raw material too is an industrial waste. This is available as an industrial by product of Fertilizer Plant. Gypsum is responsible to give long term strength to the Blocks.
Aluminium Powder
Finely ground Aluminium power is used in very limited quantity (less than 0.5%), so that it reacts with active lime, and silica in base material to make the aeration, and swell the product. making it very light weight product. It is considered one of the most important raw material, as it responsible for making the product light weight.
Water
An important raw material for AAC block, water is used in entire process starting from the preparation (Preparing Mixture) of the block till the final curing block (Manual Water Curing or Automatic Steam curing). The Water to prepare the mix has to conform to general requirements for concrete mixture also known as slurry. Water temp. for best performance should not exceed 25°C.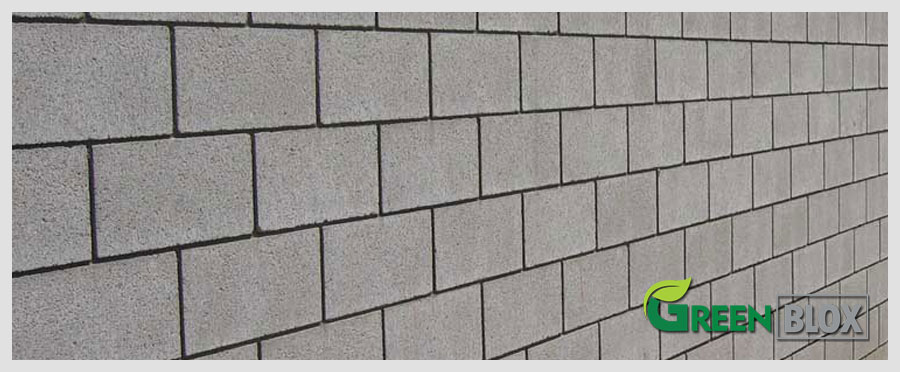 Light Weight
AAC Block is approximately 3 times lighter than conventional bricks and thus results in:
Great savings in foundation and structural costs due to decrease in overall dead load.
Savings in handling and transportation costs.
Better earthquake resistance.
Possibility of additional floors on old structures.
Cost Effective
AAC blocks are seven times the size of traditional bricks. This results in substantial savings in Cement due to fewer joints compared to brick work and finished plaster work.
AAC blocks are factory finished with precise edges & shapes, this result in economical POP or Putty finish and much reduced plaster cost.
Due to light weight and low density, overall dead load reduces, thus saving structural steel consumption compared to conventional masonry.
There is increase in carpet area by 3 to 5% depending on design.
Operating cost savings can be realized through reduction in maintenance, energy bills and insurance.
Faster construction gives higher work productivity.
It covers greater area for the same mass of brick used thus saves on transportation costs and conserves precious fuel.
No Frog or depression is required as in traditional bricks as AAC blocks composition is similar to mortar, reducing the mortar consumption.
High Thermal Insulation
Low thermal conductivity.
Thermal performance 5 times better than clay brick & 10 times better than RCC.
Interiors remain cool in summer & warm during cold wintry days. Resulting in savings in recurring energy costs in air-conditioning up to 27%.
Due to the numerous micro pores in AAC, it has a very low thermal conductivity and makes an excellent thermal insulation material.
Acoustic Insulation
AAC blocks have natural acoustic insulation due to its aerated structure and has superior sound absorption properties in comparison with other materials. It reduces outdoor noise pollution and also saves costs by reducing costs of noise and echo proofing materials.
Moisture, Pest & Mold Resistant
AAC blocks have much lower water retention or capillary action compared to the conventional bricks. OC blocks are also termite, pest, mold and fungus resistant and hence greatly improve the indoor air quality.
Earthquake Resistance
AAC products have proven earthquake resistance due to its light weight and porous structure. The structure has millions of tiny cells which cushions buildings from major force, preventing progressive collapse. Thus it saves lives and response time for rescue operations during earthquake.
Design Flexibility
It is easy to install with precision. It can be sawn, drilled, nailed, and grooved etc. on site by Masons using simple working tools. Thus it saves on expensive labor cost as it does not require extra skilful and paid masons or hi-tech tools.
Environment Friendly
AAC uses the least amount of energy to produce than any other masonry building material.
The manufacturing process is such that negligible gaseous, liquid or solid waste is released into the environment.
Moreover, Fly Ash [a waste product during Thermal Power Generation) is the MAJOR raw material consisting 6O-7O% of the total weight.
Thermal Power plant waste is effectively used unlike brick manufacturing which degrades and erodes agricultural land, which is already a precious commodity in a highly populated agro based country like India.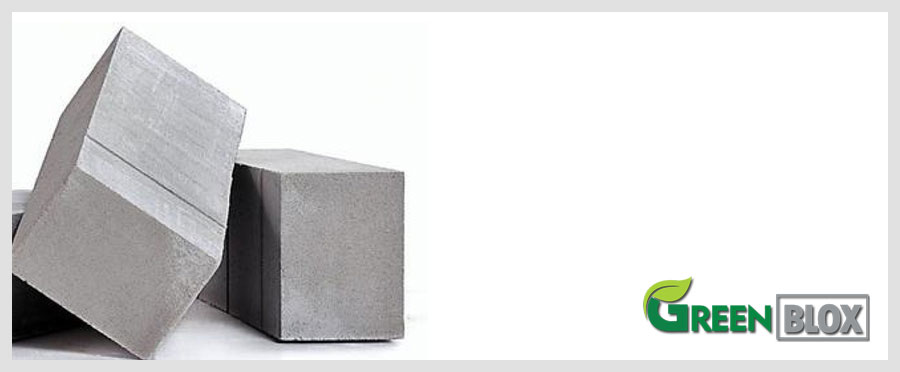 Savings in Cost of Structure
AAC blocks are one third lighter than conventional clay bricks, thereby reducing the dead weight of the structure drastically.
Light weight structure decreases construction cost due to reducing steel, Cement and Excavation.
Results Reduction in steel = 15 % Reduction in cement = 10%.
Due to reduction in dead weight, Reduction in consumption of steel and cement and lesser excavation for foundations, construction time is reduced which in turn results in savings in labor cost and overheads.
Savings in Mortar
AAC blocks are 7 times bigger than the size of the conventional bricks. Bigger size means less number of joints.
Less joints results in lesser quantity of mortar for building. There is overall 60% reduction in use of Mortar.
Savings in Plaster
AAC blocks have uniform shape and texture, which gives even surface to the walls.
There is overall 35% reduction in the cost of plastering.
Reduction in Wastage Due to Fewer Breakages
Unlike conventional clay brick which are prone to breakages, AAC blocks have almost nil breakages.
There is over all 65% reduction in cost due to practically no wastages the input cost.
Reduction in HVAC Load
AAC blocks are resistant to thermal variations. It reduces total load of refrigeration and air conditioning.
Though initial installation cost may remain same but AAC blocks reduces operation and maintenance cost drastically.
There is over all 25% saving in operation cost.
Savings in Power Infrastructure
Due to lesser HVAC load, cost of power infrastructure i.e. is lesser capacity of transformer, DG set, and Cable etc also reduces considerably which in form results in savings in GEB charges.
NEED HELP? ASK OUR EXPERT
We are highly qualified and proficient bunch of people who share a vision of bringing best quality eco-friendly building materials at affordable prices into the market.
Any product is only as good as the raw material that goes into it. GREEN BLOX ensures that the best available raw material goes into manufacturing of these blocks. Best-in-clas Fly-Ash and superior quality lime go into the making of AAC Blocks. Naturally, GREEN BLOX AAC Blocks have an edge over other competing brands.
GET IN TOUCH WITH US