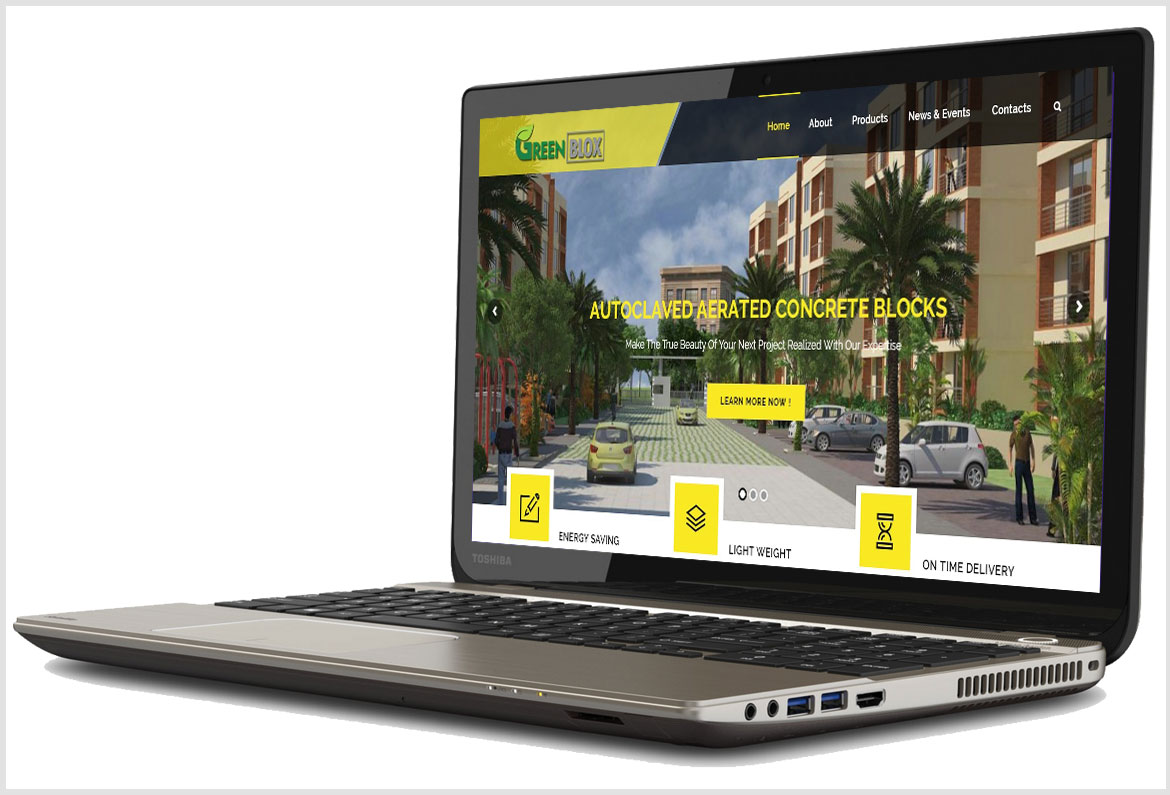 AGAS – GREENBUILD PRODUCTS LLP., is the manufacturer of Autoclaved Aerated Concrete Blocks.
With years of experience in web design & development, Axial Worldwide Corporation built the GREEN BLOX website on the WordPress platform. GREEN BLOX wanted a website that was organized, clean, and gave visitors a better idea of who they are and what they do. The new website is easy-to-navigate and extremely user friendly, allowing potential clients to quickly find GREEN BLOX's services, as well as more information about the products they provide.
The new GREENBLOX.CO.IN website is fully responsive and mobile friendly, making it easy to access from a mobile device. It was also built with a backend into WordPress, which allows admin to easily go in and update information and add blog posts themselves. The site is fully optimized for search and is SEO strong, meaning it will rank well in search engines.
Check out the brand new website!